Content:
IT beginners often wonder what WordPress is and how to use it. The topic is relevant, as this platform powers over 45% of web resources worldwide. We suggest delving into the issues related to WordPress in an article in more detail. We will focus on how to use this system. Likewise, we will consider whether it fits your tasks and the creation of specific websites.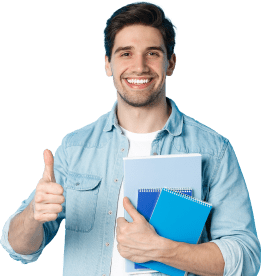 Receive a grant covering 50% of the course cost
Master your new profession online, from anywhere in the world
Receive your grant
WordPress is…
WP or WordPress is a free CMS designed for creating and managing web resources. In simple terms, it is a platform on which websites run. Today there are many such tools, yet WP has gained enormous recognition among both beginners and experienced webmasters.
One of the reasons for the platform's popularity is its versatility. With WP, you can create resources of almost any format:
business cards online
online stores
portfolio websites
personal blog pages, and much more.
At the same time, creating a website on WordPress does not require a specialist to know programming, write code, or be a cool system administrator. With such a CMS, you can make various changes to the content of the site with just one click on the admin panel.
Advantages and disadvantages of WP
Like any other CMS, WordPress has its strengths and weaknesses, which are important to consider before choosing the final engine option. The advantages of the system include:
Vast database of extensions that expand the functionality of the web resource;
An impressive amount of information on the Internet about the possibilities and features of using the software, so even beginners will not have much trouble solving any problem;
Maximum fast installation in all modern hosting;
Intuitive admin panel interface, file structures;
Completely free engine;
Open source code;
Responsive design, which allows not to worry about the mobile version, as the platform automatically adapts the design of the resource to the screen of mobile gadgets.
The disadvantage of this system can be the exclusivity of its field of use. It is a blogging platform, so achieving broader tasks and goals is only possible with additional extensions. Unfortunately, such extensions sometimes turn out to be unsafe and not useful. In some situations, there may be problems with optimizing the resource, as the WordPress plugins used in large quantities lead to a decrease in its loading speed.
Another factor to talk about is the other side of open-source code. It's important to remember that this is a plus not only for webmasters and site owners but also for scammers. They find vulnerabilities in the platform and, taking advantage of it, gain access to user or payment data. To solve this minus, you will need to strengthen the security of the web resource. These are the obvious downsides of WordPress.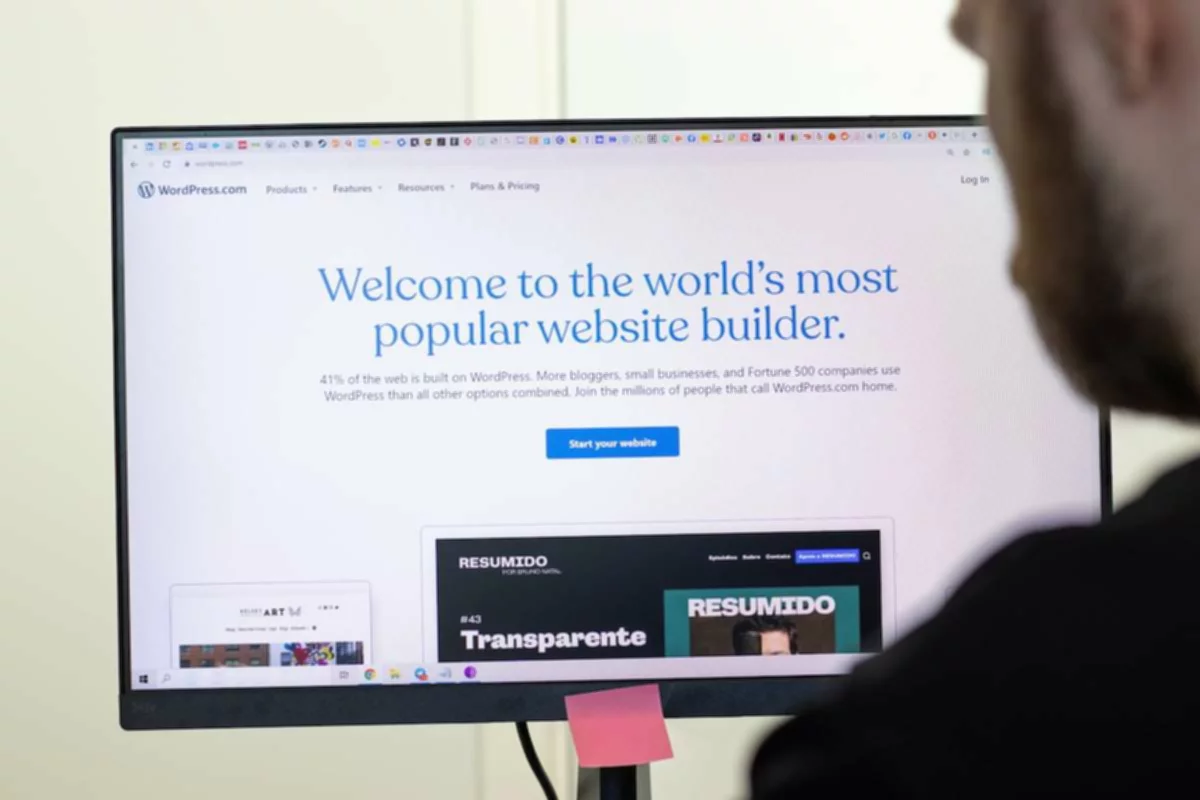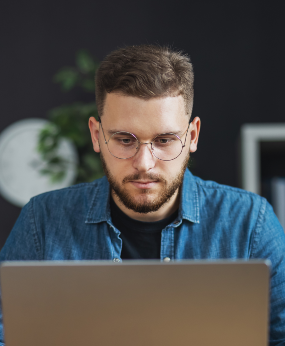 87% of our graduates are already working in IT
Submit an application and we will help you choose your new profession
Submit your application
Features of working with WordPress
Almost every beginner wonders how to work with WordPress. Like other similar CMS, this system operates based on a database and a file foundation. The term "database" should be understood as a container where all dynamic data is stored:
content
comments
labels
users
tags, as well as other components that can be modified.
This method of presenting information reduces the space on the hosting and speeds up the operation of the web resource. The platform offers webmasters a multitude of tools to implement even the most complex tasks in the process of creating websites:
Plugins. This term refers to special mini-programs that significantly expand the system's capabilities. Since WordPress is considered one of the older systems, many plugins have been accumulated for it.
Themes. These are ready-made templates of interface that contain everything necessary: from the header to the footer. WP presents a wide variety of themes, divided into groups for convenience. Users choose any theme they like, and if it doesn't fit, they just change it or adjust its components to their needs. In this case, webmasters do not need to enlist the support of designers.
Administration. On WordPress, web resources are not just created – they can also be managed, content adjusted, and new information added to the site. For example, the system's tools provide the ability to expand the resource, fill it with various sections, work with user questions and comments, manage finances, and much more.
SEO promotion tools. With WP, webmasters optimize content, work on its reputation in search engines, and raise resources for their issues. The system offers everything needed for SEO promotion: the ability to set meta tags and keywords to adjust the semantics of the site.
Thanks to a comprehensive set of tools, the system has become one of the most popular options for creating and administering a website.
How to install and start working with WP?
After studying WordPress's advantages, many webmasters decide to choose this system to create their websites. The platform can be connected in two basic ways – manually or automatically. The first method is more labor-intensive, requiring the specialist to create an SQL database, download add-ons and third-party software.
The automatic method is more straightforward and accessible, so even beginners choose it. All you need to do is buy hosting and a domain; the rest of the process takes just a few minutes. Let's consider step-by-step instructions.
Registration on hosting
You need to go to the website where you can buy the hosting and register. Typically, to sign in, it is enough to provide your surname, name, patronymic, and email address. In some cases, a contact phone number may be required, which is used to confirm the registration via SMS.
Purchasing hosting, domain
After creating an account, the user will automatically be redirected to their account. On this page, you can find all the functionality needed to manage and monitor web resources. Some hosts offer a trial period completely free of charge to registered users, after which you can change the tariff plan, set up or purchase a new one.
You can also use a free domain today, but before that, you need to study its advantages and disadvantages. Such an option will suit the first project on the platform.
Connecting CMS
After you have a domain and hosting, you can connect the engine. To do this, you need to return to the main page of your account, open the CMS tab. Clicking on this section, the system will choose the most suitable platform for creating a site, for example, WordPress.
After that, a window will appear where you need to enter a description of the future web resource. At this stage, you also need to create a login and password, with which the WordPress admin will be launched. Then you need to click the "Install" button. The process takes no more than five minutes.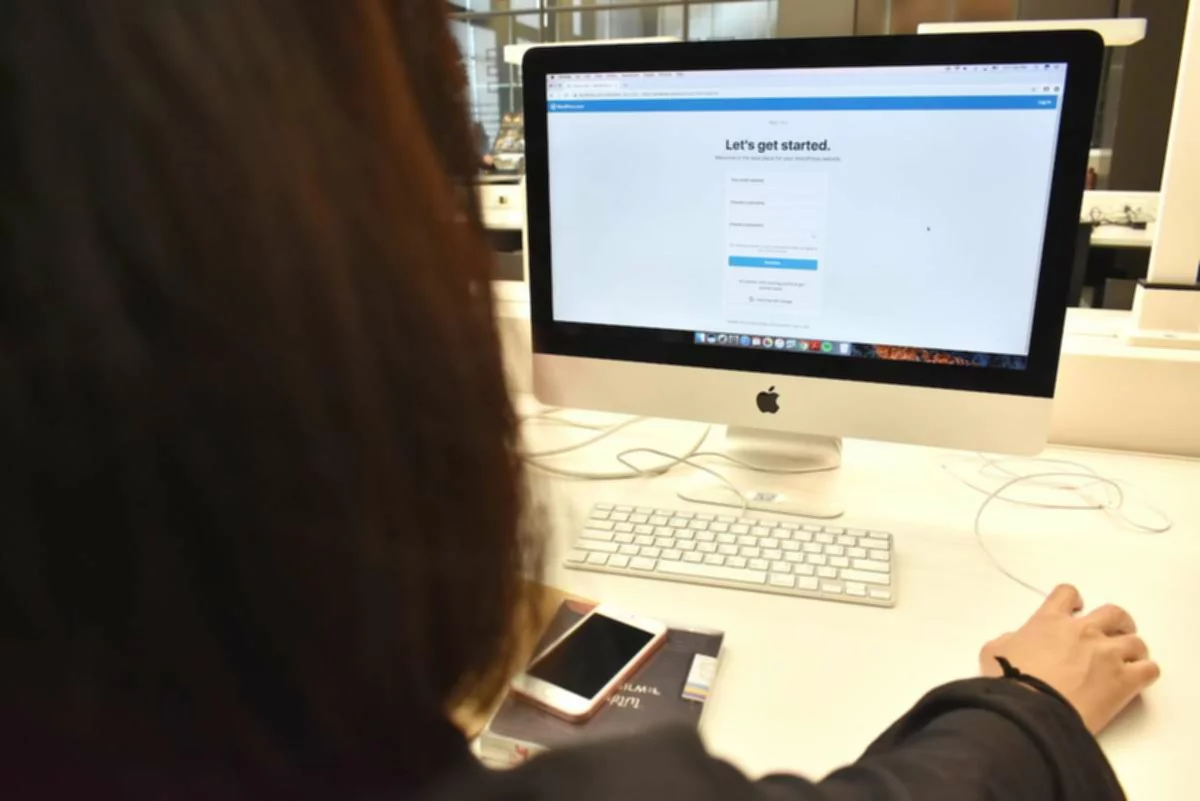 Logging in to the system admin panel, creating a site
After installing the software, the system sends a corresponding notification. Then the user can see that the CMS has been installed on the selected domain. At this stage, you need to log in to the admin panel using login and password. This information is also stored in the personal account for the user's convenience.
To go to the system login page, click on the "Control Panel Address" link. Then you need to simply enter the selected login, password, and start working on the future web resource.
What kind of websites can be created using WordPress?
WordPress site builders offer the opportunity to create various web resources as quickly and comfortably as possible. It all depends on what functionality may be required on the site. For instance, the system has an issue with database optimization, so it is better to create large sites using a custom variation. But today, many do not need complex settings and filling of a web resource, so in most cases, the capabilities of the CMS are enough.
WordPress is perfect for creating:
Blogs. The system was primarily designed to create such simple web resources. With its help, you can easily and in a short time post text content. Blog sites do not require complex and labor-intensive functionality, and there will be no problems with installed plugins. Another advantage is an impressive number of ready-made templates.
News portals. To maintain such a site, like various blogs, ease and speed of adding information are important. WordPress's adaptability to various devices will allow readers to access the news from a personal computer, smartphone, or tablet. At the same time, the resource owner will not need to adjust any settings additionally.
Portfolio sites. Representatives of creative professions, such as photographers, designers, artists, actors, and permanent makeup masters, cannot do without their own resources where they can publish their work. The WP system offers a large number of opportunities for publishing and posting photos, for example, galleries, lightboxes, sliders, as well as carousels, etc.
Landing pages and business cards. Modern organizations do not necessarily prefer large corporate sites with dozens of pages. In some situations, a business card site or a welcome page is enough where the target audience can find all the necessary information and get answers to their questions. And WordPress can very quickly help with creating such a resource.
Another popular option for using CMS is an online store on WordPress. The system offers web developers the opportunity to use the WooCommerce plugin, allowing them to quickly make a store with impressive product positions. Software developers have filled the library with various templates that will further speed up the process of creating a trading platform.
If you are interested in website development, we offer to try our FrontEnd course. DevEducation offers an advanced training program that helps to develop your business successfully.