Content:
At first, it seems that the skills in creating stunning bright drawings belong exclusively to privileged people with outstanding talent. Those might be academic artists whose skills are laid down by genes and nature and mastered by years of practice. However, nowadays, everyone can draw quick sketches. What counts most is a desire and specialized training. Such a skill can be further used in the professional field, for instance, if you take a course in DevEducation as a UX / UI designer.
In this article, we will tell you more about what sketching is and how the skill is used by designers today. You will learn how it is helpful for representatives of creative specialties, as well as tips on learning how to make quick sketches.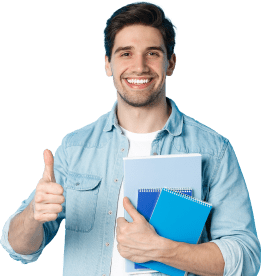 Receive a grant covering 50% of the course cost
Master your new profession online, from anywhere in the world
Receive your grant
What is sketching?
A sketch is a quick-created drawing or painting that lacks finer details. With the help of it, an artist records his first concepts for a piece that will later be produced with more accuracy and depth. Previously, the term referred to an artist's original painting sketch or a draft used by the artist to set up the main composition, fundamental silhouettes, and lines. Now, these drawings are considered distinct works and form an artistic direction. The main characteristics of such a piece of art are non-academicism and a lack of precise elements.
As a rule, a sketch is created on paper with the help of pencils, markers, and watercolors in a minimum amount of time without actually drawing or detailing. There are no strict restrictions here. The artist may use whatever he wants conveniently:
pastel pencils
coal
gouache paints
pencils
marker
Sketching is a tool that aids in exploring a particular subject, the expansion of an idea, or the problem solution. Since the main task is to seize and capture the moment on paper, artists typically don't spend much effort creating a drawing.
You must comprehend the characteristics that set a sketch apart from other kinds of art, like a draft if you are learning to draw sketches from the ground up. A draft is an artist's initial, unfinished rough plan of work. Sketches, however, are similarly quick drawings. Still, they are already regarded as valuable because they give a chance to express a concept and portray an atmosphere or an image of what is planned. The artist independently determines what is before us – a preliminary draft or a perfected sketch.
Sketching types
By browsing and drawing inspiration from sketching books, it is possible to track down different types of quick drawings. Almost all kinds are popular today, as they don't require artistic skills. They offer complete freedom in expressing ideas. Artists can draw what, where, how, and with whatever materials they want. Let's take a look at the key types of sketching that graphic designers use.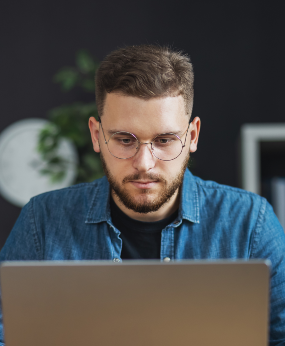 87% of our graduates are already working in IT
Submit an application and we will help you choose your new profession
Submit your application
Interior
This type refers to drawing residential and non-residential buildings, furnishings, and interior design. An artist who selects the method of sketching from scratch must be able to work with perspective and handle proportions correctly, accurately represent the texture of the subject, for instance:
Sketches of this type can be used by decorators, architects, fashion and interior designers.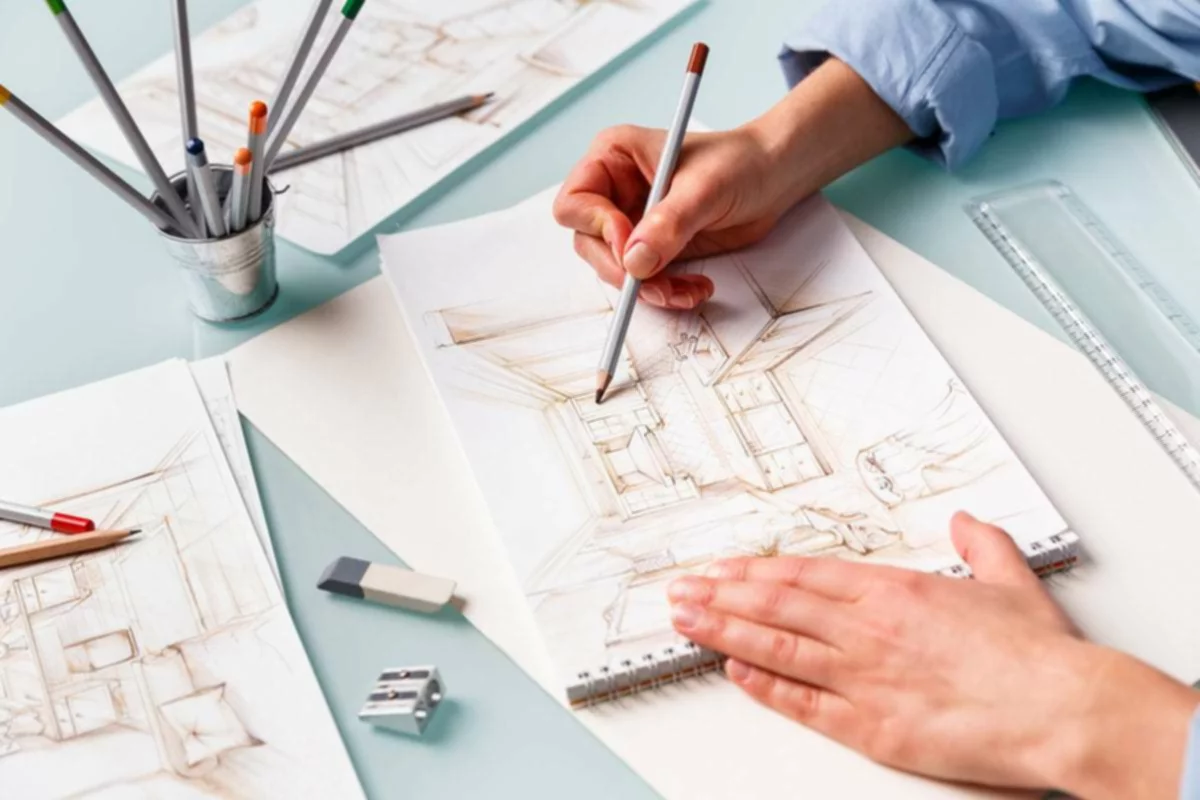 Food sketches
Quick food drawings should literally look delicious. Therefore, sketching is used to convey not only the visual impressions of the dish but also to maximize the taste. These sketches may be created for your gratification or on a by-order basis (create a unique advertisement, book illustrations, magazine, or restaurant menu design).
Architectural
Schematic quick depiction of the city impeccably conveys the atmosphere of the chosen place. To convey the building, fascinating urban details, and the street from the correct perspective, the sketcher must get his hand directly in determining the proportions and perspectives.
Landscape
Drawings of land parcels with country homes, parks, squares, courtyards, and other landscaped spaces are made using this kind of sketching. A landscape designer's ability to accurately depict rockwork, flower beds, and plantings on paper is particularly essential.
Fashion sketches
It is a powerful tool to express creativity and convey your vision. It allows fashion stylists and designers to bring their ideas to life in vivid detail, from makeup and accessories to clothes and shoes. They can create stylish designs that illustrate their unique style with a simple pencil stroke. Fashion sketching is an invaluable skill among aspiring fashionistas, allowing them to visualize complex fashion images on paper quickly.
Travel sketches
Many travelers make text notes while traveling, making it easier to recall special moments or situations. Experts use quick sketches as visual notes. Drawing can capture a vibrant oriental market, a colorful vendor, a meal at a sidewalk café, or a cute sleeping dog on the route to an old temple. This kind of drawing will accurately capture the environment's ambiance and the person's current emotions.
Industrial
Creating quick drawings is one of the most convenient tools industrial designers can use in their work. Before drawing an object in 3D modeling programs, a specialist can make a sketch. The sketch of the vehicle or future furniture provides an opportunity to brainstorm the development and coordination of the concept effectively. It is crucial to work correctly with lines, composition, and light in industrial sketching.
Quite often, all the quick drawings described above are used as research tools. In such situations, sketches are supplemented with questions or explanations, enabling you to add context to the image or replace its elements.
Purpose of using sketching
Every Internet user today has access to simple sketching examples. There is a spectacular selection of quick drawings used to achieve various goals. Such a professional tool is typically applied during the design and development phases.
Sketching provides an opportunity to perform the following tasks:
capture a brand-new idea;
visualize the user journey;
detect flaws in the developed concept at an early stage;
find new, unexpected solutions;
agree with the customer on the task or its solution;
illustrate the process, making it more understandable for the designer and the client.
Such short sketches and drawings are vital to handle UX/UI problems that may be rather complex, mainly when it's essential to analyze the issue and come up with a solution carefully. Graphic designers use sketches to determine the client's preferences and develop a visual solution. Quick drawings are a perfect alternative for product designers. They create a digital interface before creating prototypes, wireframes, and other components. There are countless implementations – sketching is also used in interior design, clothing and accessories, architecture, script writing, illustration, and more.
Sketching technique
Experienced sketchers usually define one technique to create quick drawings and work with it. Before choosing a particular one, it is recommended to try working with each. Sketching techniques are classified depending on what tools the artist uses:
Markers. This method has many advantages – it is convenient to always carry these tools, and there is no need to mix different colors to get the desired shade. In addition, using markers allows you to get a bright, bold pattern.
Pencils. Experts often start their art path with the tool since a minimum set of materials is needed – a pencil, an eraser, and a sketchbook. Three pencils suffice at the start (ubiquitous HB, hard 2H, soft B, or 2B).
Combination of three tools (three-stage technique). The option involves creating art in three steps – sketching with pencils, filling backgrounds with watercolors, and drawing details with the help of liners. The result is vibrant but, at the same time, facile.
The functions of a tablet or a personal computer can also be used to do rapid sketches. Professional designers and artists have long used various digital tools to portray an idea and customer assignment accurately. The most common choices include Autodesk SketchBook, Adobe Fresco, MockFlow, Moqups, and ProCreate. Sketchers select the most practical and appropriate alternative, thanks to the software's compatibility with various operating systems.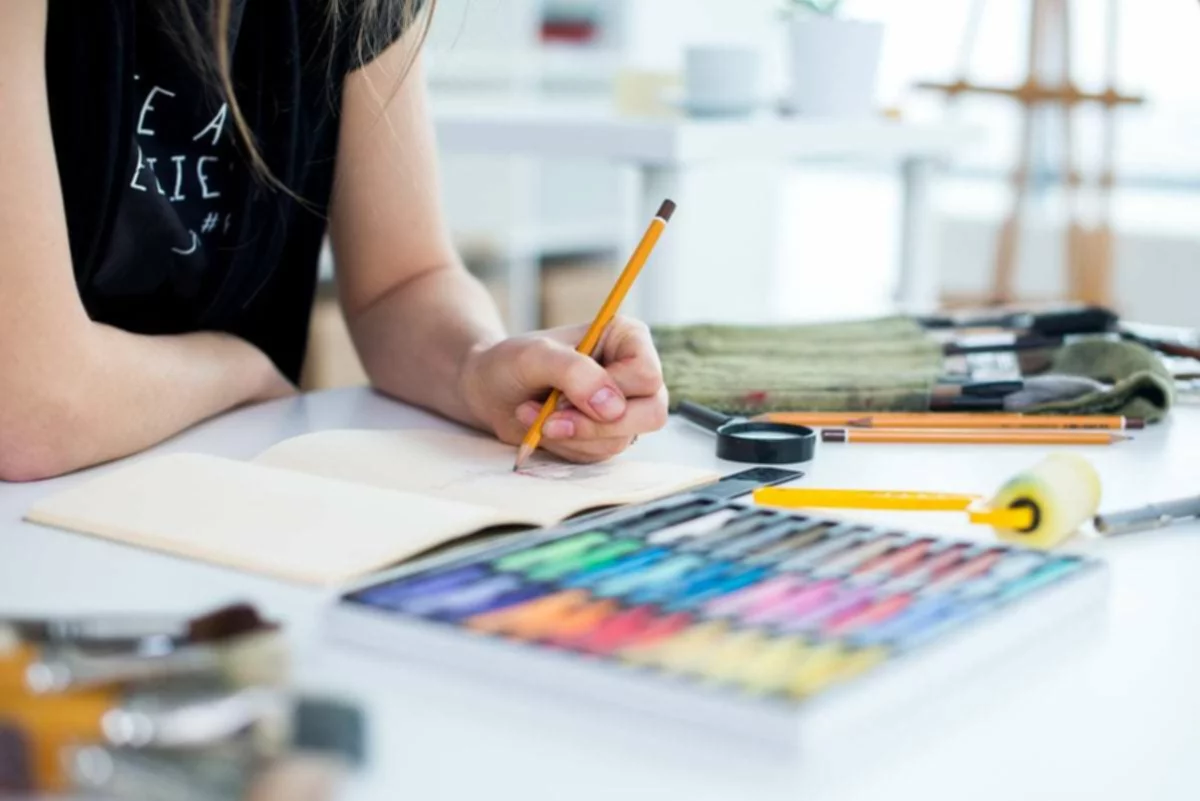 Quick drawings for beginners: how to start sketching?
In most cases, novice artists start with a borderline set of tools – a sketchbook, a few pencils of different hardness levels, and a good eraser. We talked about the starter kit previously; as a rule, it is enough to start creating sketches.
Combining pencils from several brands will allow you to try your hand at sketching without having to stick with just one brand. The most well-known brands are Koh-i-Noor, Lyra, and Faber Castell. If the artist decides to use markers, testing out several tool brands is vital. Professional sketchers prefer Touch, Copic, Graphit, and Finecolor products.
Try to paint the whole image, concentrating on size, positioning, and shadows. Try not to exert too much pressure or strain your hand; the lines you draw should be gentle and smooth. Moreover, draw sketches for yourself and make mistakes. Particularly when it comes to the initial sketch, it is hard to do everything flawlessly at once. First and foremost, it serves to encourage experimentation and personal expression.
How to learn the technique of sketching?
The essential advantage of this type of sketching is that it is accessible to everyone, even those without special education. It means people who are not artists can create quick drawings. However, to become a sketcher, you will need to undergo some training – no specialist started making top-notch sketches the first time they held a pencil in their hands.
Today, there are several variations on how to develop sketching skills. For example, you can try doing it on your own. Many beginners independently figure out how to create quick drawings using YouTube video tutorials, books, webinars, master classes, and sketchbooks. You may find a lot of information on the Internet, among which you will need to choose excellent materials and study them. The disadvantage of this option is the lack of feedback.
Offline or online courses are another popular way to dive into sketching. Numerous specialized courses aim to teach beginners to draw for professional or daily use. DevEducation offers the opportunity to train as a UX / UI designer with the study of the features of sketching.
Recommendations for beginner artists
To develop effectively in this art direction, you need effort and attention. We offer several recommendations that will help people who are just starting to get acquainted with quick drawings:
Purchase a little sketchbook and keep it with you at all times, so you continue to make art whenever it suits you.
Make drawings to grow artistically. Let go of style and technique constraints.
Seek out like-minded artists who will assist you on your journey. It includes sharing experience, information, inspiration, and assistance.
Drawing is a highly versatile skill, useful for professionals in various fields. From designers to engineers, sketching and quick drawings help bring ideas to life in a visual way. Whether you are an experienced artist or just starting, the key is to start drawing and strive to improve your skills. With practice and dedication, anyone can make progress in their artistic abilities.