Content:
Web design is often subject to change. It adapts to all modern trends. Almost every day, software developers offer various pieces of software to designers to effectively implement projects and websites. Moreover, specialists can use such programs and services on different operating platforms and devices. It allows them to embody their ideas even with the help of smartphones. These programs also streamline the web design process, making producing a polished and professional-looking site easier and quicker. With responsive design options, websites can be optimized to be used on mobile devices, improving accessibility among a wider audience. What are the best free web design software for designers and software developers? In this article, you will learn more.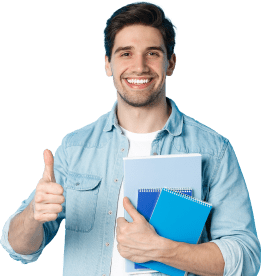 Receive a grant covering 50% of the course cost
Master your new profession online, from anywhere in the world
Receive your grant
Basic software
A website is a useful tool to connect with clients, and many times people will grade a company or service based only on its website. As a result, the website is crucial to growing the company. You need quality web design software in order to build a nice platform. You may create a feature-rich resource with the aid of feature-rich software.
Website design and development only exist with the help of various specialized programs. Some experts select website builders, but we'll discuss them later. Let's take a look at the essential tools that are under the spotlight among web resource designers.
Adobe products
Today, you can find an impressive variety of intuitive software. However, Adobe programs stay on top, and one of the most famous is Adobe Photoshop. It has been a top-notch application for many years, designed to edit, process images, and create designs. Such software is applied by developers and various designers, including layout designers. Therefore, full knowledge of this application is necessary to accomplish work on any project effectively.
Like any other software, Photoshop has some disadvantages to consider:
it is challenging to master it due to the difficult interface with numerous tools and functionality;
it cannot be used to design web interfaces directly;
you should pay to use it.
Another popular program of this family is Adobe Experience Design. The software is applied to design an interface directly. It enables you to work with vector graphics and layout and use the grid, typography, and building blocks.
In addition to these programs, the company offers many more ground-breaking applications. Some of them are Adobe Illustrator, where you create logos, illustrations, and other vector images; After Effects, where you create animation; and InDesign, to make the layout of printed products and web pages. The software of the brand remains ahead of the game among various web designers tools – it allows you to work on the implementation of tasks of any complexity and scale.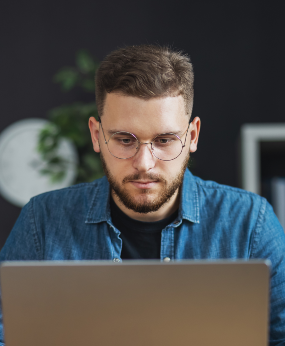 87% of our graduates are already working in IT
Submit an application and we will help you choose your new profession
Submit your application
Sketch
It is a relatively new graphics editor, slowly but steadily replacing Photoshop in its leadership position. The product is developed to design interfaces, so its popularity among designers is growing. With the help of the functionality of Sketch, you may quickly design a responsive website layout without using time-consuming image processing.
The product is usually used to create block structure web resources. You may find these valuable features to create directly in Sketch:
blocks;
forms;
buttons, and other components with just a few computer mouse movements.
Furthermore, the program allows you to work with typography and modular grids. The downside to this software is that it only works with some operating systems. It was developed exclusively for macOS. Therefore, the developer did not provide analogs operating on Windows.
Figma
If a specialist is striving to find a web design program for macOS, or Windows, they should pay close attention to Figma. This graphic editor is considered the main competitor of Sketch because it enables you to use the necessary functionality for web design on different operating systems. The main advantage is working directly through a web browser and saving finished files in cloud storage.
In this program, you design interfaces, configure modular grids, create various elements, and work with fonts.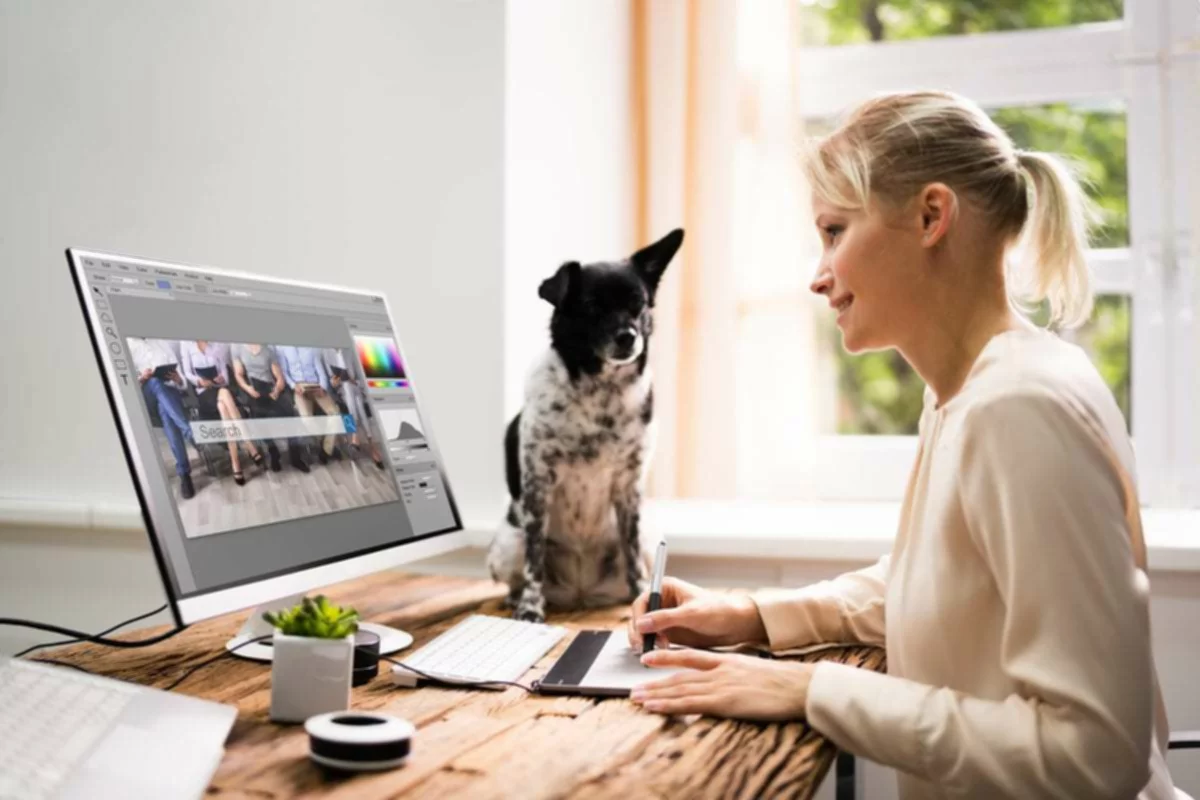 Website builders
Web design software for Android gained widespread use today. They allow you to work on tasks at any time. To understand the tools for constructing web resources that you use, let's take a look at some popular alternatives for various OS.
WordPress
Every fourth out of 10 web resources work on the website builder. The tool offers web designers an impressive variety of ready-made themes, and high-quality settings, which makes it very convenient to create modern adaptive sites. In addition, WordPress has an excellent content management system. With its help, you quickly publish any information on the site.
Webflow
It is an all-in-one tool that combines managed hosting, a CMS, and a free SSL certificate into a single platform. You create prototypes, interactions, and animations on a web resource and transfer unstyled HTML components here. It lets you use ready-made components such as sliders, tabs, and videos.
Wix
The handy tool is designed for professionals starting their path in the field and seeking information on where to draw website design. It is the best choice if the specialist does not know where to start. The software offers more than 800 templates and the ability to connect artificial intelligence to select an effective structure and design of a web resource.
Graphic design applications
Graphic design applications are tools used by designers to create visual content such as logos, brochures, websites, and social media posts. They allow designers to experiment with colors, typography, shapes, and images to bring their creative vision to life. Whether to be used in print or digital media, graphic design applications play a crucial role in the creative process and are essential in any successful design project.
Nowadays, almost every specialist in this field is on the trail of the perfect web design program in 2023, which would solve all the main work tasks. There is no end-all answer, so designers use different web design apps for iPhone, Android, other devices, and operating systems. Let's talk about graphics software.
Pixelied
The design software is developed to be used by small business owners. With the help of such a graphical editor, you adjust the size of visual elements, add typography, and remove the background. Moreover, the tool gives you access to over 4 million Unsplash images free of cost.
Canva
Such a web design program is well known among professionals working on creating graphics in social networks and the Internet. The graphics editor offers simple premade layouts that can be customized by dragging and dropping images, adding effects, and other elements. Canva is perfect when you make branded graphics, social media stories, book covers, and more.
Today, the tool is a gold pot among every graphic designer. It provides access to an outstanding selection of stock photos and vectors, photo filters, illustrations, fonts, shapes, and much more.
Crello
Such an online video and graphics editor has a reasonably simple interface. The tool contains an impressive diversity of ready-made templates, stock images, and fonts. The specialist gets the opportunity to use templates and customize them with the help of color spots, lines, text fields, animation, and other components.
Summing Up
The list of essential web designer software goes beyond. New tools, applications, and services that provide the opportunity to work on digital projects of any complexity and scale are repeatedly appearing.
A good deal of software has a simple interface and is easy to learn. However, some options require a deeper understanding of the functionality. By enrolling in the UX/UI course from DevEducation, you will understand how to work with various web design programs. During learning, you may expand theoretical and practical knowledge and discover the possibilities of programs that have been hidden or not fully mastered.