Content:
Over the past year, an astonishing number of new tools and technologies based on artificial intelligence have appeared. Using services based on neural networks brings unusual and exciting outcomes. Therefore, let's figure out how to ask a question about artificial intelligence online and what AI tools can be used to create unique drawings and perform other tasks related to creativity, blogging, or education.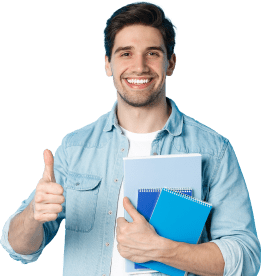 Receive a grant covering 50% of the course cost
Master your new profession online, from anywhere in the world
Receive your grant
Why are AI services valuable?
Based on data inputs, AI services are capable of producing original outputs. These algorithms are incredibly effective at identifying patterns and creating artistic works. For bloggers, artificial intelligence (AI) services may edit and improve your writing to raise readership, engagement, and conversion rates. These platforms make examining each post's success simple and offer insights into the most effective strategies.
These services offer innovative strategies to raise student achievement and engagement in learning. They provide students with more practical and individualized educational experiences through automated learning support and the creation of tailored curriculums.
HyperWrite
The service is a valuable tool among creative professionals, namely writers. You can quickly and efficiently create unique material with the aid of the website while using your grasp of the grammatical structure. Utilizing the resource is less expensive than using more traditional writing methods. HyperWrite can create text in various formats, such as articles, blog text, small social media posts, etc.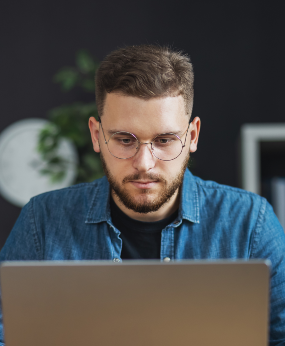 87% of our graduates are already working in IT
Submit an application and we will help you choose your new profession
Submit your application
Murf.ai
Many people are wary of new technologies because they fear they will be unable to figure out how to use artificial intelligence. With the platform, you won't face any significant challenges. The Murf service is a resource that allows you to easily and quickly voice any text in the most realistic voice possible. The program enables you to produce audiobooks, novel forms of advertising for your goods, and much more. The software's functionality is easy to use. You only have to upload a text file; the service will handle the rest.
Synthesia
The platform is designed to create professional videos based on text. The tool provides the ability to make avatars and GIFs with characters or objects outlined in a text document. You can introduce creativity to the video by adding the following:
The software is a perfect pitch among experienced professionals and beginners just starting to discover AI services.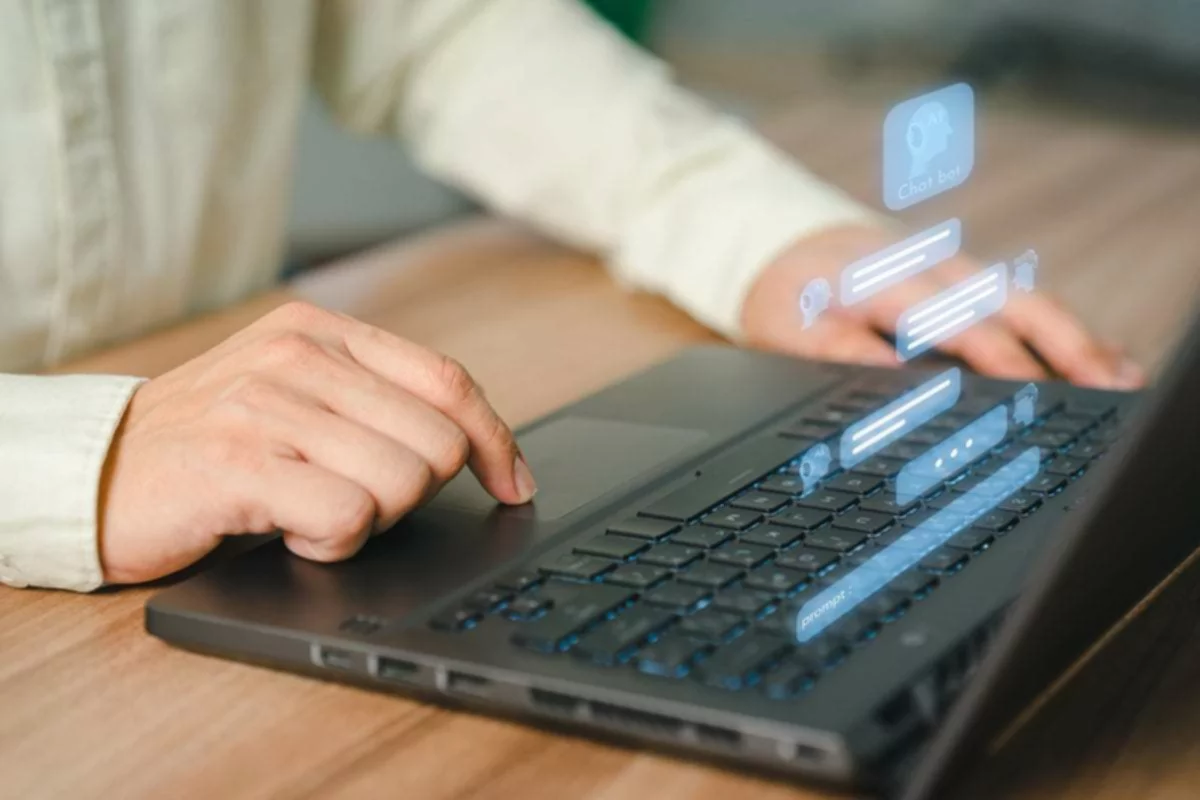 Magic Eraser
Representatives of many professions may need to process an image and add or remove any details. With the help of the free, artificial intelligence-based MagicEraser service, you may easily remove undesired parts from a sketch or photo. Uploading an image, designating a deletion section, and saving an updated image to your smartphone only take a few minutes.
Retext. Ai
It is another service designed to write and paraphrase text content that uses AI. Using this tool, it is also possible to summarize, expand, and format text and search synonyms. Today's Retext. Ai is considered an absolute godsend for people who lack the free time to do homework, such as writing essays and preparing social network posts.
Looka
This resource helps you create custom logos for a variety of promotional tools. Some of them are the following:
postcards
banners
flyers
business cards
invitations
presentations and much more
The software was out in the open in 2016, and over 11 billion logos have been created since its inception.
ThisPersonDoesNotExist
The best AI for creating pictures enables you to produce photos for many purposes. The most realistic image of a person who does not exist on Earth is produced by the ThisPersonDoesNotExist Service. The software allows you to make avatars to be used in fictitious profiles and advertisement blocks.
Talk to Books
AI service is an unlimited opportunity to express creativity, streamline education, and self-development. The Talk to Books resource allows the user to ask a question to artificial intelligence online in English and receive an answer as a quote from a book. Frequently, you come across interesting and unusual responses that may induce you to get acquainted with new literature.
Colorize
Most people have old black-and-white photos they would like to colorize or restore. Artificial intelligence can be a great help in these tasks. The Colorize tool offers the chance to introduce some color to the pictures and videos, recover the image (remove noise, bring back the face's prior clarity), and add a custom watermark.
Mubert
The AI-powered tool allows users to generate music from their descriptions. It is perfect for those who run their channel on YouTube video hosting or stream on various social platforms. Moreover, it is possible to use the Mubert functionality to spoil yourself with new music and choose a track to suit your mood without becoming attached to the copyright. An impressive array of filters allows you to create music for free.
Wrapping Up
Nowadays, it is challenging to imagine using software without artificial intelligence. Technology has been deeply ingrained in many human life and work aspects. When employing resources and tools that use neural networks to complete tasks defined by the user, it is easy to process a photo, dictate words, produce an uncommon visual, and accomplish other tasks in a heartbeat.
Many users choose self-learning AI for Android, allowing them to speed up achieving their goals even more efficiently. As a rule, such tools are offered free of charge or with a minimal fee. Moreover, they present user-friendly interfaces and functionality. Therefore, anyone can figure out how to ask questions to artificial intelligence. Every person can get access to software created based on modern artificial intelligence.